Obituary for Bob Copeland
Royal Edward Copeland, "Bob", age 96, longtime resident of Hollis, Oklahoma passed away Thursday, December 24, 2020 at the Colonial Manor Nursing Home in Hollis.

Bob was born in Loco, Texas on July 12, 1924 to his parents Edgar "E.S." Copeland and Sidney Marshall (Seay) Copeland. Bob was raised in the rural areas of Dodson, Texas, Loco, Texas, Arlie, Texas, and Wellington, Texas. Bob was a proud graduate from the Class of 1941 of Dodson High School. Bob was drafted by the United States Army during WWII and he received numerous awards and decorations for his honorable service to his country. He attended West Texas University where he earned his bachelor's degree and master's degree in education. He taught school in many different capacities from bus driver, coach, teacher, principal, and superintendent. Bob's first teaching job was at La CASA schools and was the superintendent before leaving La CASA. Bob also taught in Hart, Texas, Wellington, Texas, Arnett schools of Hollis where the gymnasium was named in his honor, Gould, and he retired at Childress, Texas Schools after thirty-seven years. On July 7, 1980 Bob married Charlene (Neal) in Childress, Texas and they have enjoyed over 40 years of marriage together. Bob and Charlene have resided in Hollis for many years where Bob was a member of the First Baptist Church. He served as the superintendent of Sunday School Education, Sunday School Teacher, and as a Deacon. Bob also volunteered with the prison ministry and at the Westview Boys Home. Bob was a farmer and rancher all his life and he farmed cotton and raised cattle in the Loco, Wellington, and Arlie, Texas areas. Some of Bob's fondest memories were going quail hunting with his nephew Charles Carter and then coming back home to the best prepared Thanksgiving dinners. Bob served his country, his community, and he treasured spending time with his family and his First Baptist family, and he will be missed very much.

Preceded in death by his parents E.S. and Sid Copeland; his two sisters, Edith Carter and Edna Crow; and stepson, Bryan Michael; Bob is survived by his wife Charlene Copeland of their home in Hollis; special nephews, Dr. Charles Carter and Dr. Steve Carter; stepdaughter, Cindy Robinson and her husband Kent of Chickasha, Oklahoma; as well as numerous other family members and many friends.

Viewing hours will be from 9:00 am until 7:00 pm on Wednesday, December 30, 2020 at Harmon County Funeral Home in Hollis.

Funeral services will be at 2:00 pm on Thursday, December 31, 2020 at the Hollis First Baptist Church with Pastor Tim Tutton officiating.

Interment will follow at the Memorial Gardens Cemetery in Wellington, Texas under the direction of Harmon County Funeral Home, Hollis, Oklahoma.

In lieu of flowers memorial donations may be made to the St. Jude's Children's Hospital, or to the Oklahoma Baptist Children's home in remembrance of Bob Copeland.

To sign the online guest book and share memories with the family please visit

www.HarmonCountyFuneral.com
BOB COPELAND WWII


Having been a teacher, a coach, and a school administrator for many years, Bob copeland is known in Harmon county, Oklahoma, as an educator. What many may not know is that Bob is also a veteran of World War II. He Grew up in Wellington, Texas, and graduated from Dodson high school in 1941. In 1942, the United States entered
World War II, sending troops to fight in Europe, North Africa, and the Pacific. The country needed manpower, an like so many of his contemporaries, Bob was drafted into the U.S. Army.

After basic training at Camp Joseph T. Robinson, Arkansas, Bob made his way to San Francisco, California, then rode the train to Settle, Washington. From Seattle, he set sail for Hawaii for more infantry training. From Hawaii, Bob was bound for war in the Pacific fighting the Japanese. Bob's memory has become cloudy over the years, and much of his time in the military is buried beneath a lifetime of other experiences. He does, however, recall being on the island of Saipan in Marianas.

The Japanese occupied the island, and the U.S. forces needed it as an airfield to send bombers to Japan (Carola). U.S. forces landed on the island on June 15, 1944, and they began suffering high casualties immediately (Aquilina). The general planning the attack estimated that the island could be taken in three days; in reality, the battle dragged on for weeks (Goldberg 162). at the end, U.S. casualties numbered 14,111; approximately one out of every soldiers and Marines died or suffered wounds (Goldberg 162). The U.S. troops accomplished their mission, and "Saipan became the first B-29 base in the Pacific" (Aquilina). In addition, the Battle of Saipan was a decisive battle in that it "ended Japan's prospects for victory in the Pacific" (Goldberg164).

Bob recalls that he turned twenty-one at Saipan. The day was a happy milestone in his life but experienced in a very unhappy place. His job shifted to antiaircraft artillery, and he became a machine gunner. In that capacity, he was always on alert. He said he saw his first jet while being a machine gunner. He thought he was ready for an enemy plane but before he could shoot, the jet was already gone. Bob also recalls operating on the buddy system where soldiers never went anywhere alone bur always in pairs.

After the battle ended and the island was secured, "mopping-up operations continued for months" (Aquilina). Bob said that he was part of the Army Occupation of Saipan for about a year. In his role in the Army of Occupation, Bob became familiar with native population. At the beginning of the battle, Saipan had "25-30,ooo civilians. The minority-around 4,5000--was local 'native' Chamorros and Carolinians; the majority was Japanese and Korean settlers" (Hughes). Many of the civilians whom bob interacted with were the native people. He remembers them as friendly; in fact, he even dined with them, sitting on the floor and using no silverware. He said it was his irst exposure to Oriental customs.

Bob received his discharge from the Army at Ft. Sam Houston, Texas, and traveled back to Wellington to try his hand at farming. Soon he took advantage if the G.I. Bill and left forwest texas State University where he majored in history. He was not sure what career to pursue, but he did not want to teach, but as fate would have it, teaching is exactly what he did. His first teaching job was at La Casa school where he taught classes, coached, and drove a school bus. He called La Casa a "Garden of Eden" because of the good people there and the positive experiences he had. Ls Casa School closed in 1957.

In his career as an educator, Bob was a teacher, coach, and/ or administrator at Hart, Texas; Wellington, Texas; Arnett School in southwestern Oklahoma; Gould, Oklahoma; and
Childress, Texas. Bob retired from his career in education at Childress in 1987 and returned to farming at Wellington.


Bob married retired teacher Charlene Neil in 2000. They made their home in Hollis where they sill reside. Bob and Charlene have made a Wonderful life together traveling the world. They have gone to Switzerland, Israel, Turkey, and Italy, in addition, they have taken Mediterranean and Alaskan cruises.

While primarily known as an educator and eschewing the title of hero, Bob Copeland is one the American soldiers who served in the Pacific during a critical time in
World War II. We owe him a debt of gratitude.




Read More
To send flowers in memory of Bob Copeland, visit the Tribute Store.
Previous Events
Viewing
Harmon County Funeral Home Chapel
417 East Broadway
Hollis, OK 73550
Funeral
First Baptist Church of Hollis
201 East Jones
Hollis, OK 73550
Interment
Memorial Gardens Cemetery
Wellington, TX
Wellington, TX 79095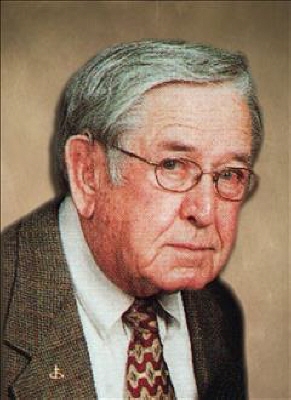 Thank you for sharing your
memory of Bob
Provide comfort for the family by sending flowers or planting a tree in memory of Bob Copeland.
No thanks, please don't show me this again.